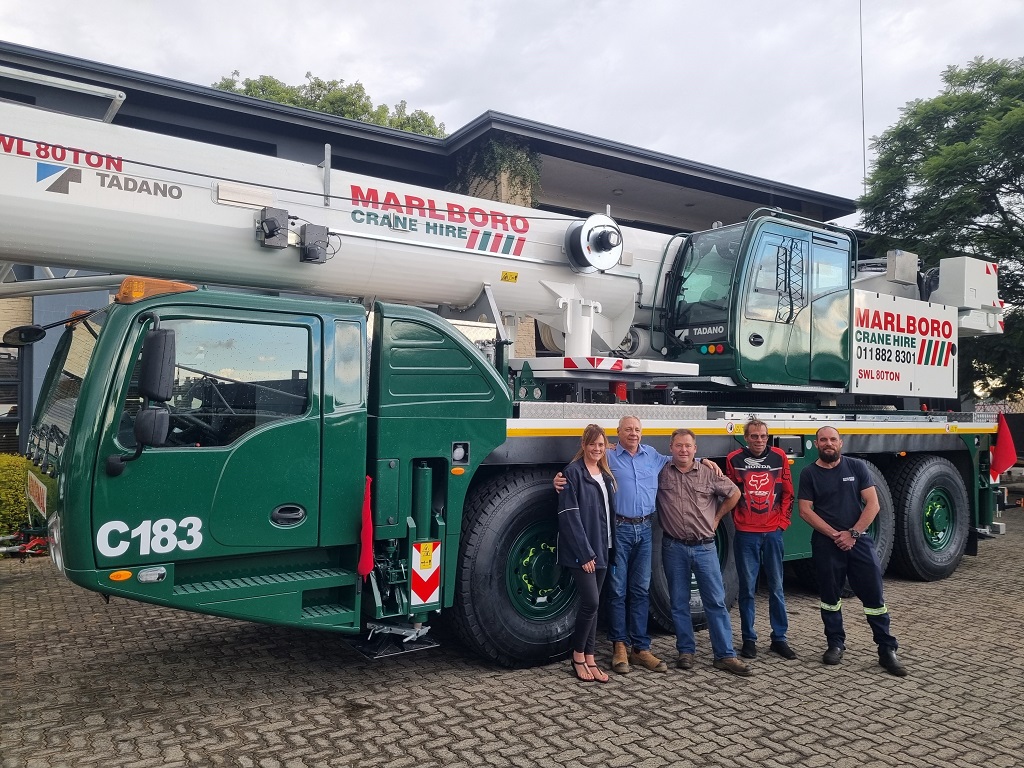 When asked why he opted for the new Tadano AC 4.080-1 all terrain crane, the owner of Johannesburg-based Marlboro Crane Hire, Oliver Dalais, is not at a loss for an answer. "What really clinched it for us was the outstanding reach of the crane's 60-meter boom in combination with its amazingly compact design. That means we can use it in tight spaces, where it absolutely comes into its own with its unbeatable lifting capacity at steep boom positions," he says, naming just some of the AC 4.080-1 unit's key benefits for his business.
Marlboro ordered the Tadano AC 4.080-1 complete with Flex Base for the outriggers to be extended to any point within their range, IC-1 Remote, and an offsetable main boom extension. Marlboro managing director Kathleen Dias is also a huge Tadano fan, it seems. "For us, the crane's comprehensive range of standard and optional equipment is further proof of Tadano's ability to bring stunning, innovation-packed machines onto the market that completely and utterly meet the needs of customers," she says. Oliver Dalais and Kathleen Dias are also extremely happy with the service they receive from Tadano. "The Tadano team always goes the extra mile for their customers, and they're super-efficient, when it comes to service, you can't ask for better than that," they say.
Marlboro Crane Hire will base the new AC 4.080-1 at its Johannesburg location and plans to use it for a wide range of customers and job sites. Given the crane's immense versatility, that makes perfect sense.