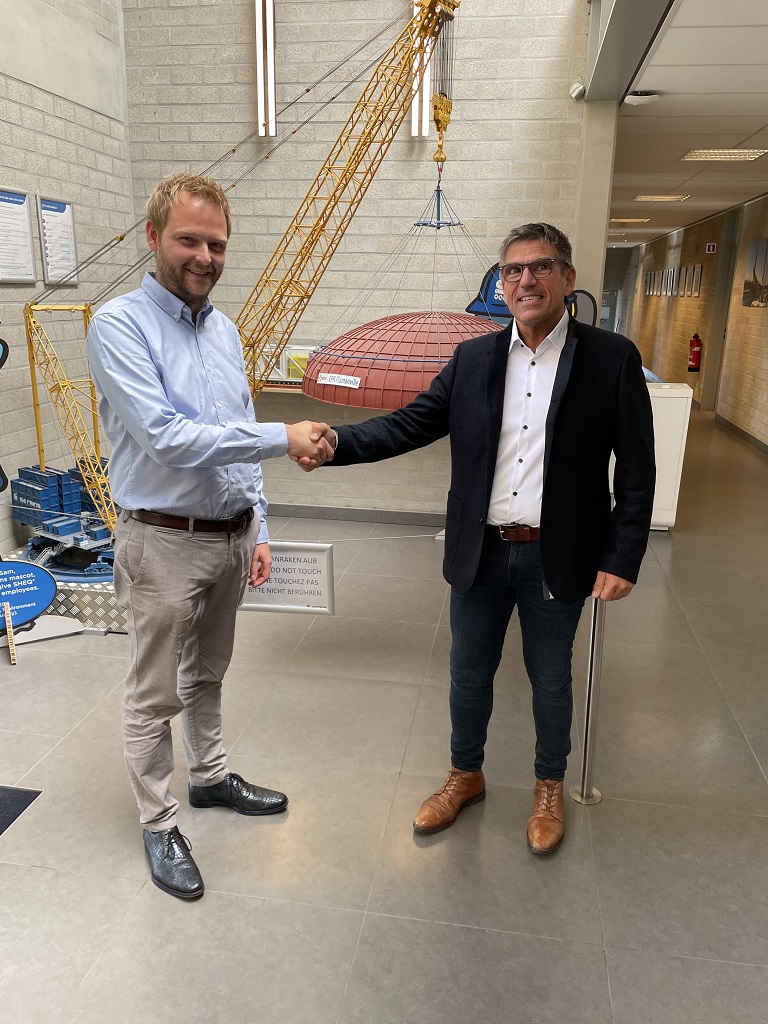 Sarens progresses with their fleet renewal ordering a large package of all terrain cranes with Tadano for their different European subsidiaries such as Belgium, Netherlands, France, Poland, and UK as well as for their Australian operations.
The Sarens order includes six units each of the Tadano AC 3.055-1, AC 4.080-1 and AC 5.130-1, three units AC 4.100-4L, one AC 5.160-1, one AC 5.220L-1 and one AC 5.250-1. In addition, the order package is supplemented by six E-Packs for use with the AC 3.055-1 and AC 4.080-1 cranes.
Giuseppe Pompeo, Key Account Director for Tadano Europe, expressed his enthusiasm at the signing of the contract: « We consider this major order from Sarens being a great sign of confidence in the quality of our products, but even more as a sign of trust in our company's strategy and ongoing "OneTadano" integration process, » he emphasized with pride.
"We selected Tadano all terrain cranes because they are simply the benchmark for us in terms of performance and reliability in many areas of their respective classes, » comments Jan L Sarens, Group Equipment Trade Manager at Sarens. Furthermore, Sarens' commitment to minimize their carbon footprint as well as their various initiatives to improve environmental and climate sustainability of their crane fleet were underlined by ordering six E-Packs which perfectly fit into our strategy of green crane operation. They take our efforts a great step forward and of course our customers will also benefit from this » emphasizes Jan L Sarens.