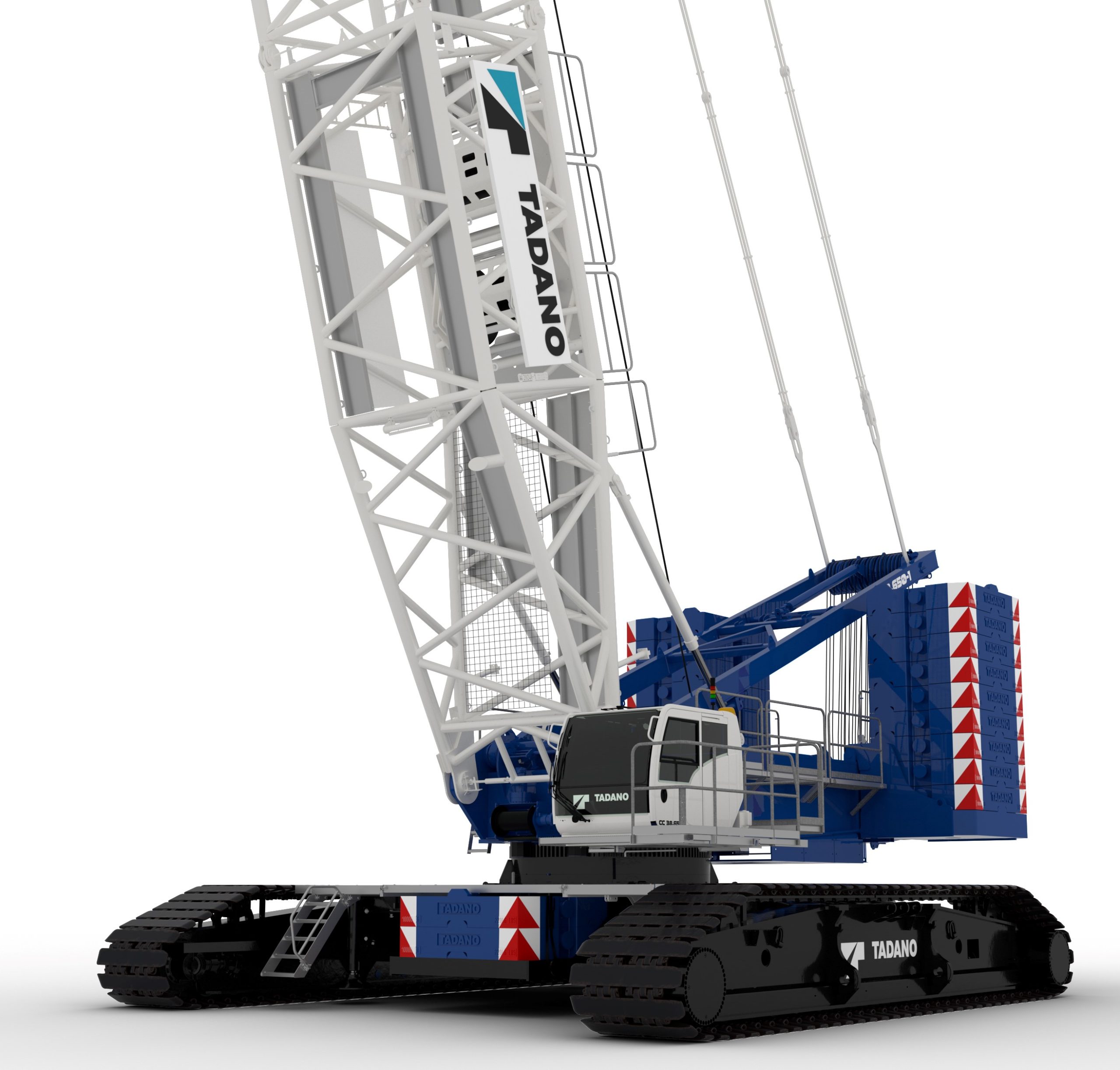 When it comes to erecting large wind turbines, the Tadano CC 38.650-1 is frequently the crane of choice. This should come as no surprise, as its lifting capacity of 650 tonnes at a radius of 12 meters and its maximum load moment of 8,448 tonne-meters enable the crane to offer enough power and reach to erect wind turbines with hub heights of up to 117 meters – and without a superlift system to boot. The team at Turkish crane service provider Hareket is well aware of this, which is why the company recently ordered a new Tadano CC 38.650-1 precisely for this purpose, with the crane scheduled to be delivered at the end of the first quarter of 2023.
"Erecting wind turbines is really a booming market in Turkey, CIS and Europe right now, and our new CC 38.650-1 will allow us to be perfectly prepared to successfully participate in this lucrative business area," explains Hareket CEO, Abdullah Altunkum. This is self-evident, as its powerful performance and long reach mean that the CC 38.650-1 can erect large wind turbines from the latest generation without a problem. And within this context, solutions such as the Split Tray and Flex Frame are superior technologies when it comes both to setting up the main boom and to the lifts themselves. On top of that, the ease of assembly behind the CC 38.650-1 raises the bar for Hareket in terms of setting up, tearing down, and transporting large lattice boom crawler cranes.
"These and many other advantages are the main reason why the lattice boom crawler cranes from Zweibrücken have been a mainstay of our fleet for quite a while. And while we of course satisfy their powerful performance, it's also their high quality and resale value that we appreciate, so deciding to get the CC 38.650-1 was very easy," Hareket CEO, Abdullah Altunkum points out. He then goes on to add that the Tadano lattice boom crawler cranes' enormous reliability and ease of repair and maintenance also play a part in Hareket's predilection for them, as does the excellent availability of spare parts and additional components.